Street Party!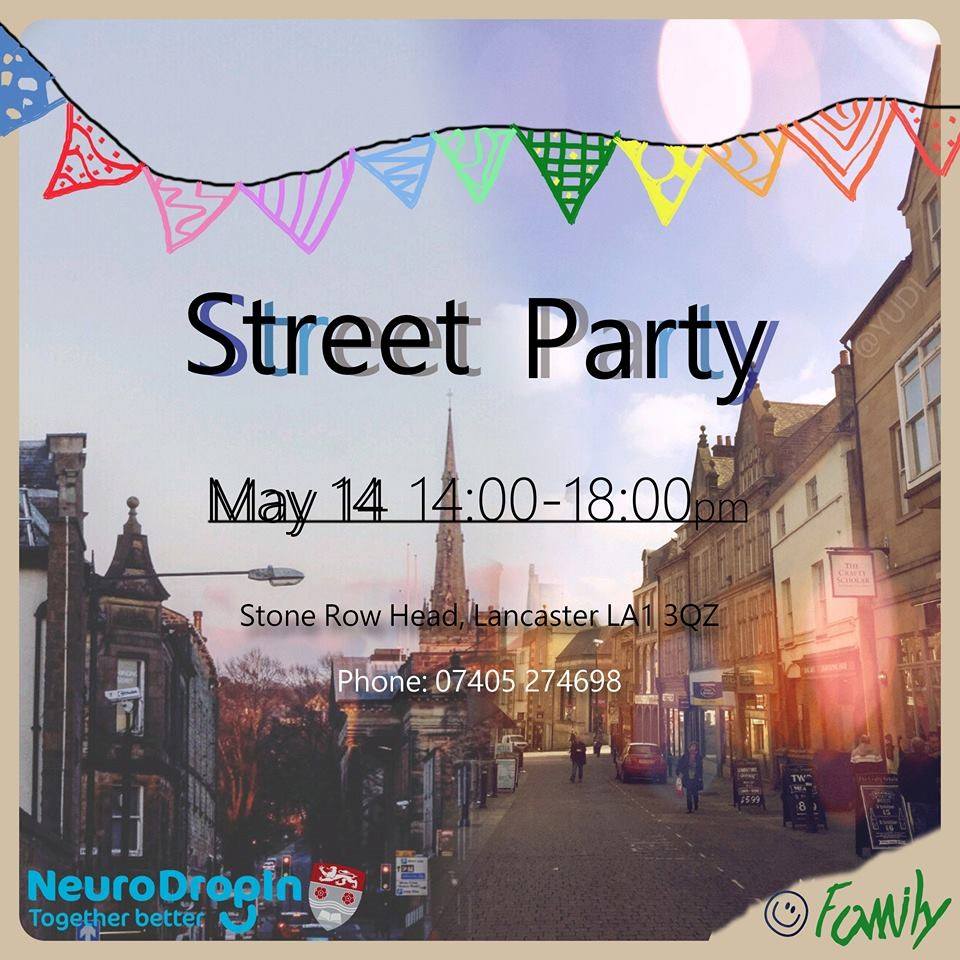 An action-packed charity event bringing live entertainment, raffle prizes, guessing games and street food to the table.
Live entertainment features performances from some of the biggest societies in Lancaster University, including the Hip Hop, Salsa and Jazz socities. Our raffle prizes are donated by companies such as Sainsbury's, Greggs, Thortons including many other Lancaster based businesses.
All profits will be going to the Neuro Drop-in Centre.
Entry fee is £2, and for families it is £5.
Everyone is welcome! Our team has made sure that it is a perfect exam reliever for all hard working students, and a fun day out for the family.